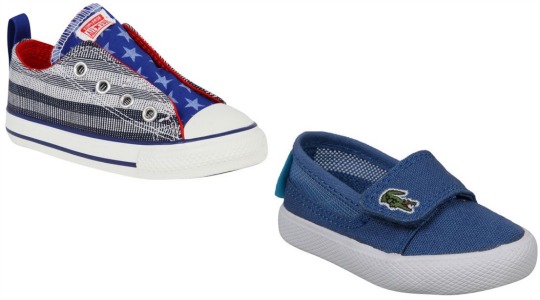 If you like to put branded footwear on your children but want to save £££'s doing so, then this is the deal for you. USC have a good amount of brands like Nike, Converse, Adidas and more, all reduced for you to snap up. I am a fan of little soft crib shoe trainers and they have plenty of these on the USC site.
Where do I start? The choice is great and there are 603 styles included in the sale. Converse Ox Slip Stars Trainers* from £10.50, I have these for my son and they cost me £18.99 in a sale where I thought I was getting a bargain. This price is much more purse friendly!
The Converse Hat and Booties Set* is reduced from £10 to £8 and is worth the £10 to be honest as it comes in a nice box and is a good present for a new baby. As are these Nike Crib Shoes*reduced from £20 to £10.
For older kids, these Vans Atwood Canvas Trainers*are from just £13.50. The only thing that irks me is that a lot of the prices are from, just like Sports Direct, but there are bargains to be had.
Collect from Store and home delivery are at a charge of £3.99.