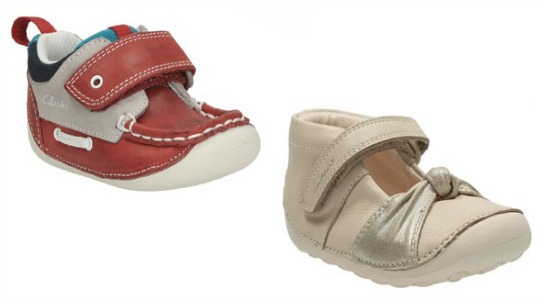 Like Clarks Shoes for your little ones? Lisa told you about the sale on Children's Footwear earlier in the month but we wanted to point out that there are heaps now only £10 a pair. Plus you get FREE delivery and returns when you shop at Clarks. I am quite surprised at the availability online. When I went into my local, it looked like it had been ransacked and I came out frustrated and empty-handed. If you are looking for a sturdy pair of shoes for your little one, then you really ought to snap up a pair of Clarks now, whilst they are at this low price.
Here's a list of what £10 will get you from Clarks:
The majority of these shoes are made from real leather, so you are getting such a bargain for just a tenner!