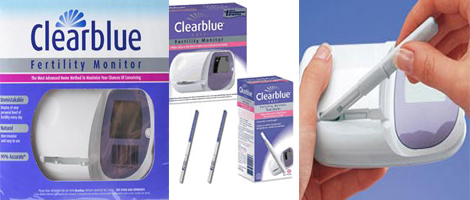 Wow, this is an expensive chap but if you happen to be trying for a baby and need the brilliance of this device, then this substantial discount of £41 off the original price should make you very happy indeed. Originally retailing for £99.99, the Clearblue Fertility Monitor is down to £58.99 at Amazon with free delivery.
This is one of the most advanced home methods used to maximise your chances of conceiving. It is, apparently 99% accurate at detecting the LH surge in laboratory tests and identifies peak and high fertility days to maximise the chances of conception.
Over time the device builds up a detailed picture of your unique hormone cycles. It also says it isn't invasive and completely natural. You'll find a ton of info on the Amazon product description that will talk you through how it works and what it does.
If you're planning on another and want to take charge of how it happens then this may well be the deal you're looking for. Just don't forget to tell us if you're successful!