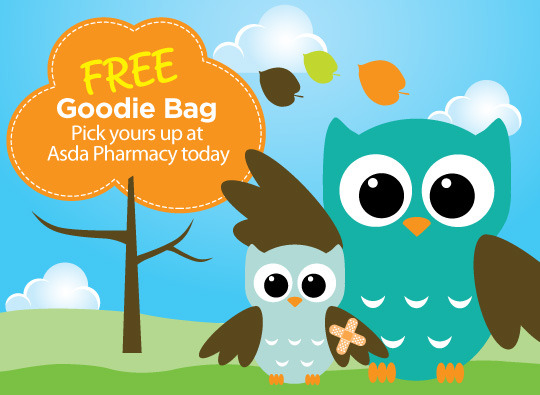 ASDA is giving away a free baby goodie bag as a part of their ASDA Baby Event and you can collect yours from any ASDA Pharmacy without much hassle at all. Just follow the guidelines below and the tasty goodie freebie will be yours.
ASDA is offering a free baby goodie bag at ASDA Pharmacies to promote their services and support for families. You will find a free height chart, magnetic shopping list notepad, an ASDA Pharmacy pen and some sample products inside your freebie.
There will be staff handing out leaflets instore with advice and tips on common kids' health conditions as well as the voucher you need to retrieve your free goodie bag. You can also take advantage of the Baby Event Big Prize Giveaway which could see you winning one of many cool prizes being given out during the ASDA Baby Event. This week it is a year's supply of Cow & Gate food which is pretty nice!