Free Competitions: Win A Break On The Isle Of Skye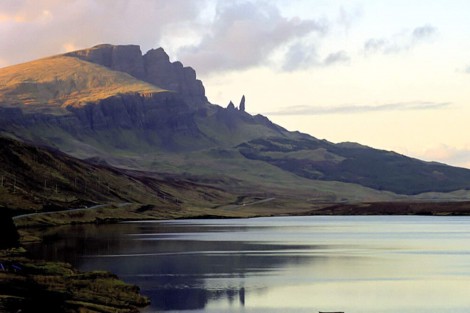 I'm very excited - I utterly ADORE most of the clothes from White Stuff and a £500 spending spree would be my idea of a little bit of heaven!
To enter just answer this question and fill in your details: What does White Stuff sell?
[Expires - midnight 29 October 2010. Answer - Women's and menswear (and it's not all white either!)]
Are your kids pestering you for a Nintendo Wii for Christmas already? Do YOU want a Nintendo Wii?  Enter this competition and you might just win one!
Answer this question for your chance: How was the Nintendo Wii described in T3's guide to the Ultimate gaming setup for grown-ups?
[Expires - 18 October 2010. Answer - Nintendo's family-friendly console]
If movies are more your thing then perhaps this Blue ray DVD player and a copy of the latest Robin Hood movie on Blue ray disc will tempt you to enter this competition.
Provide the answers below and your details and you'll be all set for a chance to win:
Answers:
1.Lady Marion Loxley
2.Alex Jones
3.Jodie Marsh
4.Mock the Week
5.Ann Widdecombe
6.Lily Savage
7.Shane Meadows
8.1960s
9.BBC Radio 2
10.Football
11.Notting Hill
12.A View to a Kill
13.Hole in the Wall
14.The Bill
15.Michael McIntyre
[Expires - 27 October 2010. Answers - up there and slightly to the left!]
The number of times I wished I could run away to a remote Scottish Island are too many to count! And if I were to win this break on the remote Scottish Isle of Skye I could and I'd have a wee Dram' or two (or three) too!
Just enter your details for your chance to win!
[Expires - 28 October 2010]
GOOD LUCK EVERYONE!
Thanks to robertkay, Painkiller and Jedi Master over at HUKD!