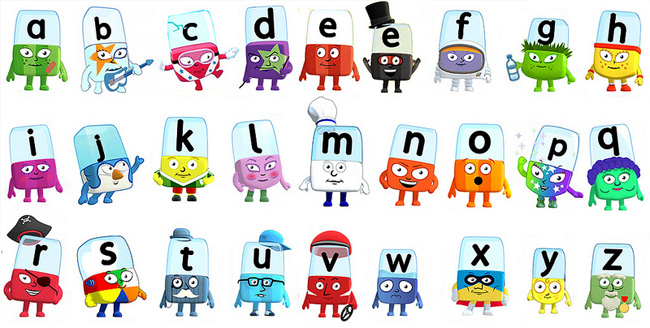 Sainsbury's are selling this Alphablocks DVD for £3.99 - it looks to be around the £7 mark everywhere else at the moment, so one gold star for Sainsbury's!
I've never heard of the Alphablocks before, they look a little similar to the Numberjacks though, and they're great! And having read the reviews, it seems the Alphablocks are great too.
So the Alphablocks are twenty six living letters who discover that when they hold hands and make a word, it magically comes to life - oh now that sounds awesome!  They have adventures, sing songs and make their own entertainment in a world where, literally, anything can happen - still sounding awesome.
Apparently, the Alphablocks are on Cbeebies and is designed for littlies aged between three and seven years old - which explains why I've not heard of them, they're out of my target range now (although I did sit and watch the Numberjacks by myself the other day (I was feeling nostalgic), perhaps I should look out for the Alphablocks next time!).
Here's what people who've bought this Alphablocks DVD have to say about it:
"A must have for all parents who's little learners are starting with phonics. Cbeebies top rated educational show, is bang on the curriculum, and very entertaining!"
"This show is fantastic! Very helpful as well as fun to watch with the kids. I highly recommend this for kids learning the alphabets with humour and fun thrown in with it too. 5*"
"As expected this is very good. My 3 year old son and 19 month old daughter watch this most mornings, and within a week they have picked up so much. My daughter now copies most of the phonics sound perfect and she is only 19 months. Already have pre-ordered volume two and hoping they will be releasing more volumes later on in the year."
Thanks to simonthepostie at HUKD