FREE Lego UFO Mini Build Kit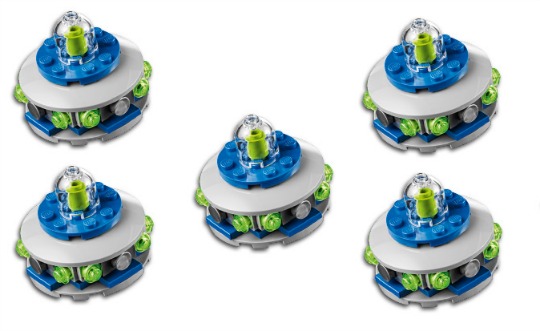 Who doesn't love Lego? Not many people, but how expensive is it? My kids honestly bankrupt me when it comes to those famous building blocks. Lego is gaining more and more popularity as it branches off into film and TV series. It was announced last week that there will be a Lego Movie 2 to be released.
It's not often you can bag yourself FREE Lego, but we have found out that in fact, you can get it for nothing every month.
How does one get their paws on such a freebie? Get down to your local Lego Store on the 2nd of April...that's tomorrow, at four to six in the evening and ask a Sales Associate if you may have this months Lego Mini Build Kit.
You must be between six and fourteen years old to be eligible for this special FREEBIE. Demand is high so you might want to get to a store closer to 4pm than 6. These kits are not for sale and can only be claimed as a FREEBIE.
Next month's FREE Mini Build will take place on May 7th. More details on the Lego Mini Build event can be found here*.
Thanks to goonertilidie @ HUKD