Kids Long Sleeve Tops & Multibuys From £2 And Buy 2, Save 20% @ Mothercare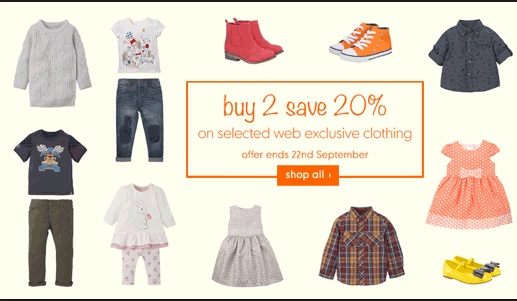 Mothercare is selling baby, boys and girls long sleeved tops and shirt multibuy packs from £2. There is also an offer on selected outfits that give you 20% off when you buy two.
The weather has definitely changed lately and while today was lovely and warm here in my little corner of England, we're reaching for the long sleeves more often these days, and I'm aware we're in short supply - short in the arms and waist that is... my girls just don't stop growing!
Mothercare are selling gorgeous tops, like the Animal Friends Top for £2, reduced from £6.
There are multipacks for £10 with three shirts, and loads of pretty pretty things that get you 20% off when you buy two.
Head on over to Mothercare and grab your little one some warm clothes for Autumn.