Kids Christmas Jumpers Including Olaf From £9.98 Delivered @ eBay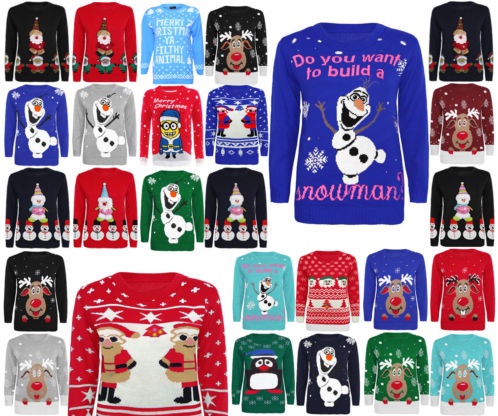 eBay Seller Runway-splash is selling Kids Christmas Jumpers from £2.99, although I'd say the majority of them are  £9.98 with delivery. There are over 20 styles to choose from though, with an array of colours, and something everyone.
The jumpers from this particular seller are specifically for children, and they are supposed to start at the aforementioned £2.99, though I can't say I've actually seen any at that price. I'd say for the most part they're £6.99 with the delivery fee.
They come in sizes for ages 3 - 13 years, though you'll have to check each one as some of them have ages and sizes out of stock.
Some of these jumpers come with flashing lights which should appeal to the little ones!Amazingly the light mechanism is enclosed in a waterproof casing so jumpers are machine washable.
They should bring a little fun to your Christmas time morning routine!