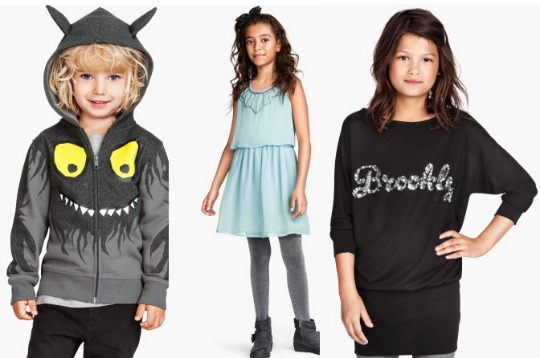 I just received an email to say the H&M sale items had been reduced for one last time. This doesn't include all sale items, well it doesn't look like it to me, but there's a lot of items that are going for peanuts now. Childrenswear starts at just £2 and you'd be crazy to miss it. Get FREE delivery on your order, by entering the H&M promo code 2773 in at the checkout. To shop on H&M your order must be of at least £6 in value.
At H&M, there ranges are cut into age groups, which is a bit of a pain in the rump, if you ask me.
Newborn Size 0-9* has very little in the sale, just 14 items in total. The one thing that really stands out to me as a great buy is the Rib Knit Set* for just £15, reduced from £29.99
Baby Girl* and Boy* pretty much contain the same stock. I absolutely adore these little baby Treggings* reduced to just £2. They are much more comforatble for little babas than normal jeans. These All-In-One Suits* will keep baby warm through the cold months. For me, these are the bargain of the whole site. Reduced from £34.99 to just £10, I'm sure you can see why.
There's also plenty of bargains to be found over in the Girls 18m-10y*, Boys 18m-10y*, Girls 8-14+ and Boys 8-14+.