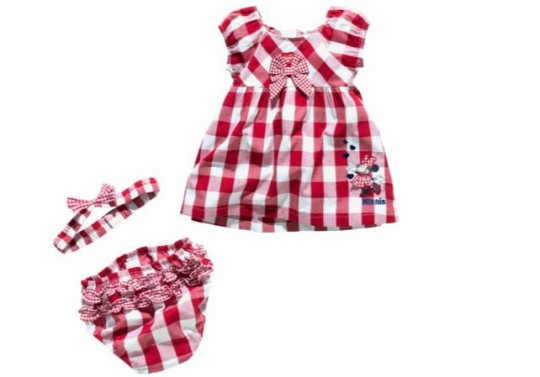 Before we even start, let me say that this isn't in stock everywhere, and if it's no where near you, we're really sorry about that, but c'mon, how could we not write this super cute girl's outfit. If it's in stock near you, count yourself lucky! It's not available for home delivery, so you'll have to check stock near you, and go in to get it.
This adorable Minnie Mouse dress set is perfect for a summer's day. This Disney girls' dress set comes with a matching headband and knickers.
It's available in four sizes from 3 - 18 months and is 100% cotton.
There's not much else to say about it. If you love it and it's in stock in your local, reserve it now and nab it before someone else does.