Boys' Clothing Sale: Items From £1.49 @ USC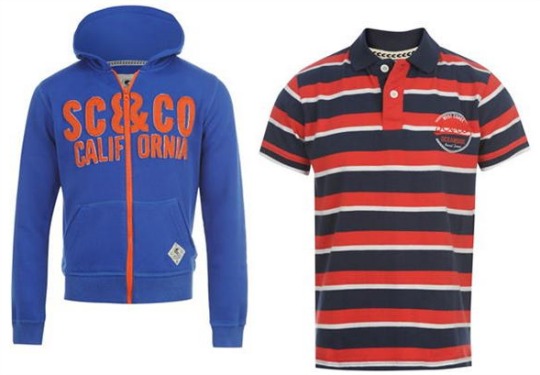 USC is one of those stores that I rarely visit because I have always considered it for those who are very fashionable. I never realised that their Children's Clothing was so cheap. If you have a girl to buy for then you are out of luck as it's all for the boys. I am not quite sure why all of the Sale is aimed at little males. The Sale is good and there are lots of bargains to be had. Items start from just £1.49.
If your young un likes Firetrap or SoulCal then you are in luck, as it's mostly those brands in the Sale. The clothes are trendy and are very grown up looking.
Here's my top picks: Firetrap Docklands T-Shirt* now £4.50, SoulCal Stripe Polo Shirt* now £5.99, SoulCal Zipped Hooded Jacket* (Hoody) now £6.99, Firetrap Rom Jeans* now £10.50 and Fabric Number Jeans* now £8.50.
You can Collect from your nearest USC store for £3.99 (what?) and they will give you a £5 voucher to spend in store. If you would prefer your Boys' Clothing order delivered to your front door then it is also £3.99.