Baby Sock Ons From £2.45 Delivered @ Amazon Seller babieswithlove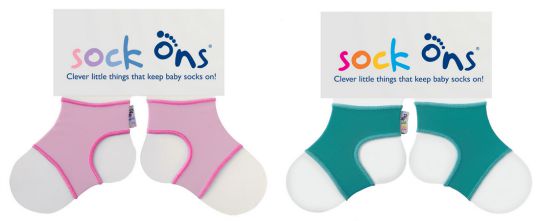 I have never used these baby Sock Ons myself but I have heard from several friends that they are a great buy for babies. At Amazon via seller babieswithlove they are currently selling from £2.45 a pair, but can also be purchased in sets of 2 or 3 pairs at a discounted rate, all include free UK delivery. These normally retail for around £3 a pair.
Sock Ons are made from a stretchy material and are designed to fit over regular socks. The premise of them is to stop babies pulling their socks off or losing them when they are kicking, tugging on them or crawling around. They come in sizes 0-6 months or 6-12 months.
Amazon seller babieswithlove has several pairs for sale in various colours and sizes. I think these are a great idea and price to give as newborn or baby shower gifts. These are just a few of the Sock Ons for sale: