20% Off All Baby Clothing & Nursery Furniture/Accessories (Including Sale) @ George/Asda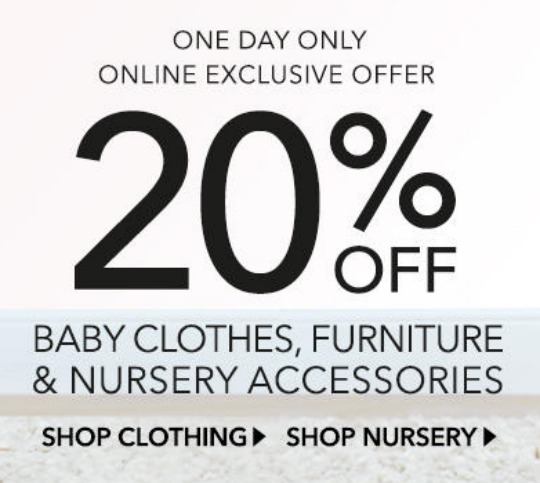 As you all know it's gorgeous Prince George's 1st birthday today. To celebrate George @ Asda are giving everyone 20% off of baby clothes, nursery furniture and nursery accessories. That's a great offer but what makes it even better is that the babywear and nursery items in the sale are included.
You don't have to worry about putting codes in, the discount is deducted as soon as your items are added to your basket.
There's some really great bargains to be had on baby clothes. Sale items start at £1 so with the discount only 80p. Bedding is included and they have some lovely blankets* that are only £2.40 today.
If you are needing baby items then it is certainly worth a peek. Asda baby stuff is already quite competitively priced but with the extra 20% off it makes it really worth while.
Things are selling rapidly so if you have something in mind that you want to buy then I would get it in your basket as soon as you can.
Save on postage by using Asda's click and collect service which is free, you just need to nip down to your local Asda to pick up your order. If you do feel like you would prefer to get it delivered then it's a flat cost of £2.95.