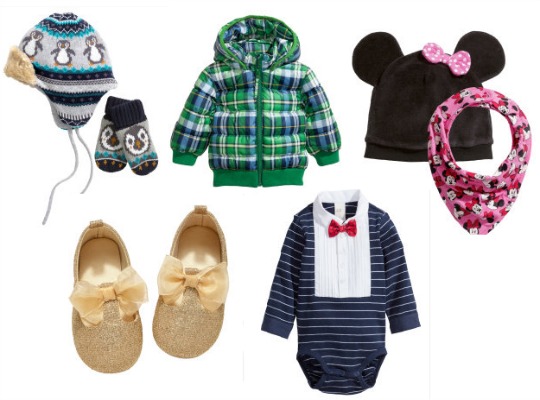 Wow, wow wow! H&M seriously have to stop with the deals! I get parcels every other day from them. You can keep Next because H&M are both trendy and dirt cheap. There is a fantastic choice of clothing for kids, and their baby selection is to die for. Enter the H&M offer code 2299 and get a whopping 20% off, meaning you get items for next to nothing. Plus it works on reduced baby clothing too!
I will let you into a little secret, if you like something on the H&M site, buy it there and then. Once stuff sells out you have little hope of getting it, and people sell it on dearer on eBay, than what they paid.
I have selected a few bargains to show you, and here they are: These Penguin Hat and Mittens Sets* are nothing short of adorable at just £4.79 each, the Tuxedo Jersey Bodysuit*is also £4.79 when you use the code, and is perfect for this time of year.
How cute is this Minnie Mouse Ears Hat and Bib Set* for £3.99? Or these Glitzy Ballet Shoes* for only £4.79?
Delivery from H&M can be quite slow, so be prepared, and it costs £3.90 for your entire order. There is no click and collect option, but a little birdie told me that they should be launching that at the start of next year.