Half Price Kids' Storage Solutions @ Tesco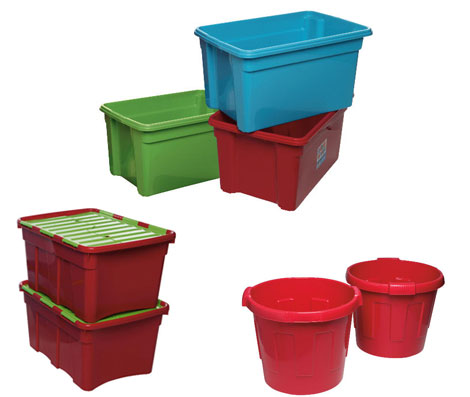 Tesco have various kids' storage solutions on sale for half price at the moment and they've frozen VAT at 17.5% for now too.
It doesn't seem to matter how many times you sort out, thin out, reorganise all the toys and games in your household, there's never enough storage for it all.
My youngest has, in his four-and-a-half years on the planet, managed to accumulate a v a s t quantity of toys, bits and pieces, games, gadgets and gizmos that there is no other option to keep it all in boxes, tubs and trugs similar to the ones that Tesco have on offer.
You can have a set of three 50l boxes in lime, blueberry and rasberry (that's green, blue and red then...*grin*) for a tenner instead of £20 - they stack but they don't have lids.
Or there's two 54l boxes with lids (in raspberry and lime *sigh*) for £9 instead of £18 and even cheaper still these two Wizz It In round tubs (no lids) for £6 instead of £12.
All are available for home delivery or in-store collection and you'll store away some Tesco clubcard points too.
Happy storing!