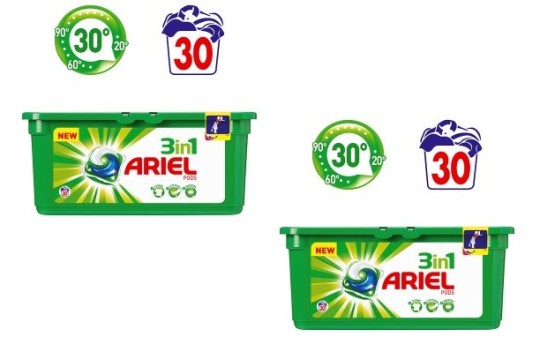 There seems to be  glitch on Actilift 3in1 Pods Liquitabs at Asda right now - they are showing up online at 2p.  There's a £25 minimum spend for home delivery at ASDA, so you may as well do your basics shop there if you don't already shop with ASDA - brand names are brand names, no matter where you buy them, but if you can get a couple months supply of washing detergent for pennies, why on earth not!
We may not normally blog bout washing detergent around here, but we do all wash our clothes and at 2p, it's almost criminal not to. Washing tablets cost a fortune but they're one of those ongoing costs you can't really escape, so this is a brilliant glitch. Add it to a few essentials like coffee and ice creams and what not and you'll soon make up your minimum spend for home delivery.
Thanks to Karen on email!