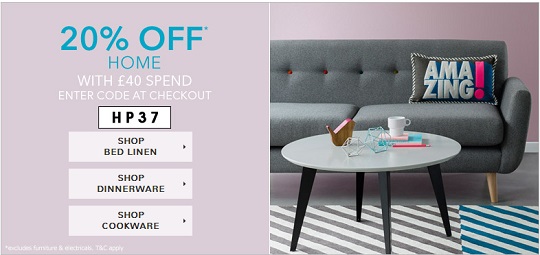 Debenhams is offering you a very nice deal here if you spend £40 or more. You can use the voucher code below to get 20% off home items from now until Sunday 16 February and the only exclusions are electrical and furniture.
Click here to get discounted at Debenhams*
Discount: 20% Off with £40 spend
Promotional code: HP37
Expires: 16 February 2014
The code will run until Sunday and will allow you to get some absolutely stunning items. The code is applicable to bed linen, dinnerware and cookware so even though furniture and electrical are excluded, there is still tons for you to choose from. You'll need to enter the code at checkout to qualify and you must spend £40 or more.
This voucher code and many other rather brilliant ones can be found on our Debenhams voucher codes right over here.