Ten Favourite Books For Boys £9.99 @ The Works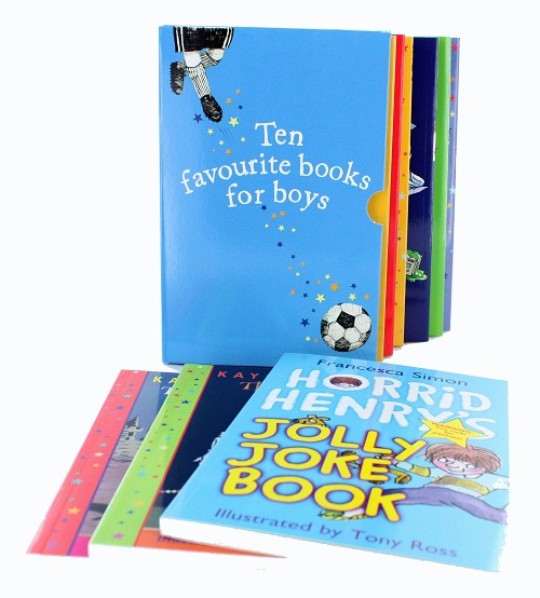 The Works has reduced the price of this ten book set from £46.90 to £9.99. There are a bunch of books that offer adventure, fun and plenty of excitement for a very, very low price. Only a few remain in stock so grab it while you can.
I object hugely to gender typing books. I don't think books should be allocated a gender and that girls should think that this set of books is not for them. Titles such as Sir Gadabout Goes to School or Not Yeti, The Boy with Lightning Feet are as easily enjoyed by the feminine persuasion as by the masculine.
You will also find Horrid Henry's Jolly Joke Book, The Empty Suit of Armour, The Bogey Men and the Trolls Next Door, and The Boy with the Magic Numbers as well as other fun titles to read and enjoy. You will also have to pay £2.99 for delivery I'm afraid.
Thanks to Syzable at HUKD!