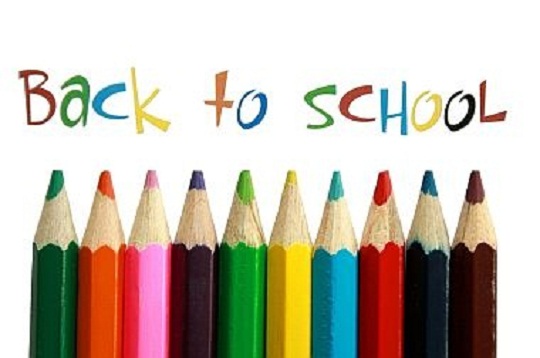 It's nearly the end of the summer holidays. Ok, it is halfway through the summer holidays, but a mum's got to dream, right? Anyway, the stores are starting to get those back to school bargains online and if you don't want to miss the deals, it's time to find out where they are and what savings you can make. Ready? Here we go…
WH Smith has their up to 75% off Back to School sale running right now and this covers pretty broad range of items. You can choose from pens, pencils, notebooks, pencil cases and filing as well as fashion brands and dictionaries, calculators and maths tools.
There are even Hello Kitty, Moshi Monsters, Gruffalo and other similar branded back to school items included in the sale. What I really like is their table of what stationery items you need for each age group and level so that you can make wise buying decisions.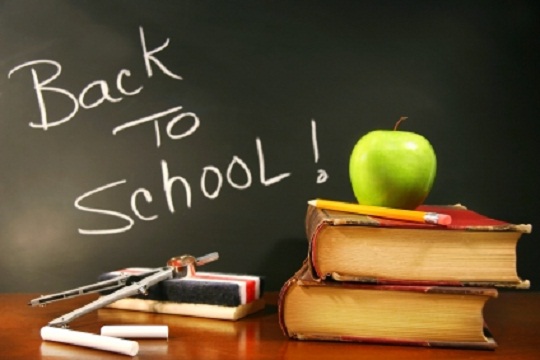 ASDA's range of items for back to school in the George brand are very, very well priced but I'm not a fan of their skirts. They don't wash very well and get a bit bobbly after a few tries. Their shirts, socks and other items are pretty robust, though, so for their pricing they are a definite bargain.
Items that stand out for me on the George front are the £1 off all knitwear deal and the fact that 100% cotton shirts are as cheap as £2. That is, quite possibly, cheaper than chips. Of course ASDA doesn't just have clothing, they also have stationery, lunchboxes and bottles, and computers and accessories. The prices range from very competitively priced to being of an average price so if you're looking for a tablet or lunchboxes, shop around a bit.
We can't forget Tesco and their lovely back to school deals either. They currently have one of their clubcard voucher deals going where you can swap them for polos, skirts, trousers and all sorts of other useful BTS items. If, like me, your clubcard never works and they keep losing your points, how about the fact that school uniforms are from as little as £2 and that you can end up donating money to your school using their embroidery service. If you buy anything from your school's page, Tesco will donate 5% cash to your school and you get free delivery on all uniform embroidery.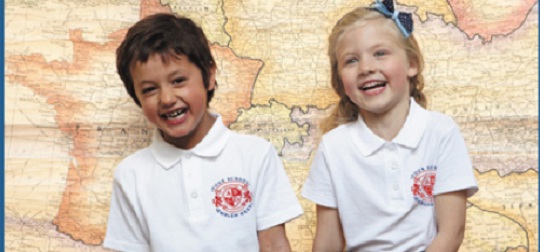 Littlewoods are offering 20% off all school items with things like v-neck jumpers down from £12 to £18 instead of £15 to £23, and shoes, blouses and trousers sitting with similar discounts. If you're looking for some decent PE kit, Littlewoods appear to understand that girls also need black tracksuit trousers and have those in the sale as well. What a relief, I've been trying to find a decent pair for two years!
I haven't used Amazon for my back to school savings before, but they've got some nice items there that are on sale for rather nice prices. They have items in their stationery department that are really well discounted. My personal favourite is the adorable Little Professor Solar Calculator that's been reduced from £19.99 to only £14.76.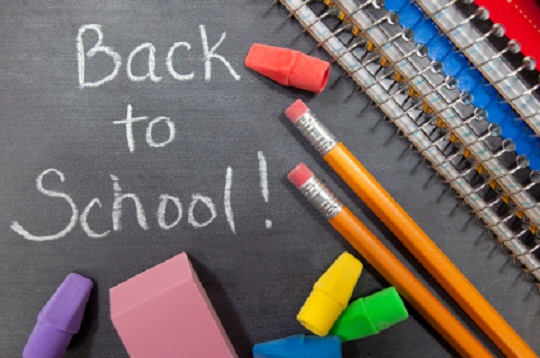 Some other deals that are worth taking note of are the Pentel Write Erase Chalk Marker set that's down to £10.80 from £22.50, their range of low price diaries, and their discounted range of lunchboxes. Actually, they've got lunchboxes in there that are really inventive and clever. Ideal for those of you who like to stack food and avoid giving kids sandwiches every day.
As yet there are still quite a few places still putting their back to school deals together so stay tuned as they're liable to pop those up anytime soon now. One thing I have learned over the past few years of school kit buying and prepping is that if you leave it to the last minute, the one thing you really need will be sold out in your exact size in every store. We still haven't managed to get more than two long-sleeved white shirts for my daughter, so if you see a set for age 6, yell!