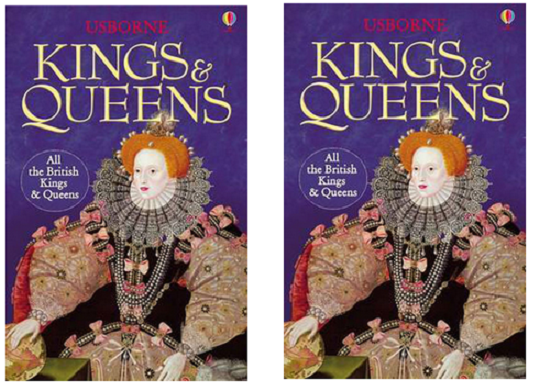 The Book People is selling the Kings & Queens educational cards by Usborne for £1. They usually cost £5.99 but a rather staggering £4.99 has been taken off the price. You can now get this for even less if you use the two Book People voucher codes below for free delivery and 25p off.
Click here to get reading with The Book People*
These 50 cards are packed with information about some of Britain's most prominent and important rulers throughout the history of the country. They are educational, interesting, insightful and fun. They also come with cool illustrations and lots of detail, but note they do not come in a box!  The reviews are good though…
At this price I was able to buy a pack of these for every Key Stage 2 class and they are perfect for topic work. Even better than a book as they can be passed around a group of children.
Now you can get these delivered and discounted if you use the two Book People voucher codes here. The first is Treat15 which will get you 15% off (the 25p) and the second is flowers to get you free priority delivery.  It's an epic deal and you can combine it with some of their other deals like the Human Body Sticker Bookthat's down to £2.99 or the Usborne Solar System for Beginnersthat's down to £2.49.
Thanks to twinkleplease at HUKD!