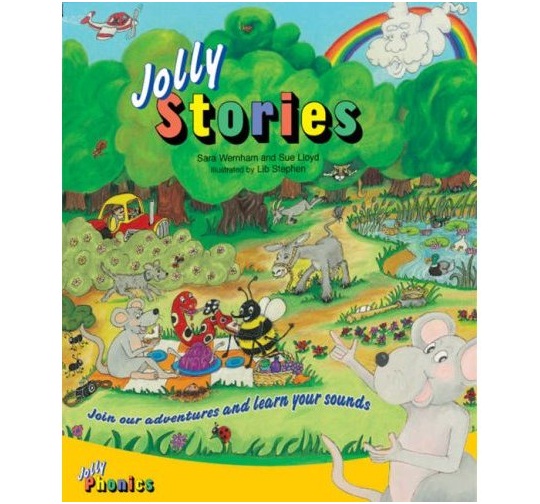 Lots of schools use Jolly Phonics. It might be worth checking if your school or preschool does before buying this though. Sainsburys is offering Jolly Stories by Sara Wernham and Sue Lloyd for £1.99, and this includes delivery too as standard delivery is free in the UK. The RRP for this book is £14.99, and the cheapest I could find it elsewhere was £10.46 at Amazon.
This is the complete book for introducing the 42 letter sounds to 3-4 year old children. For many families and pre-schools, this will become the definitive ABC book, with the advantage of being phonic, so showing all the letter sounds, not just the alphabet.
Each double page spread has a letter sound with a story involving the Jolly Phonics characters of Inky, Snake and Bee. A large letter is embossed on each spread so the formation can be felt by little fingers, together with a number of words for reading and spelling and the Jolly Phonics actions.
Although Sainsburys doesn't have customer reviews, they do on Amazon. This is what one customer wrote after buying the book "this is a lovely book, sturdy pages, colourful and several activities on each page as well as the story relating to the letter sounds. This includes a raised letter for the child to 'trace' over with their finger."
Thanks to Daffodiltoo at HUKD!