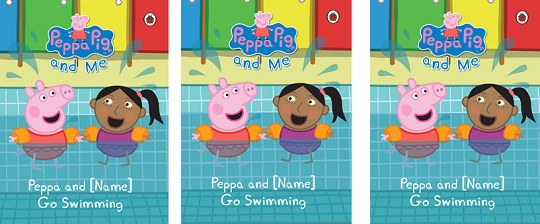 Penwizard is the home of the personalised children's book that has tots entertained by great stories and pictures of themselves having fun with a huge range of famous kiddy characters. The books are quite costly at around £14.99 but at the moment you can grab free P&P with the voucher code below.
The voucher code you need to get free P&P on all books at Penwizard is 150935 and you can use this to get the new Peppa Pig Goes Swimming story that is a hugely popular title that's ready for pre-order right now.
You can personalise the book with your child's gender, first name, surname, hair colour and style, skin tone and eye colour and even add in a personal message for the introduction of the book. The story is about how Peppa Pig goes swimming with your child and has a fantastic adventure. I believe that the voucher code will work on all the titles at Penwizard, but it will definitely work on a pre-order of this title.