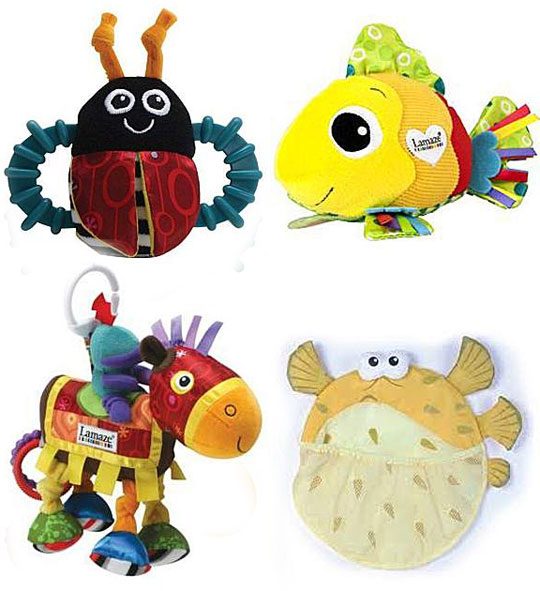 House of Fraser have some applied some little discounts to various Lamaze toys and teethers - prices start at £1.49, and even the most expensive non-discounted item is only £4.99!
I'm a HUGE fan of anything Lamaze - if you're a regular PlayPennies reader then you'll already know this.  If you've not come across Lamaze before then here's the low-down:
They're a company who take the development of your child seriously and ensure their toys stimulate and encourage sensory development.  So Lamaze toys always feature bright colours and patterns, feature different textures and make different sounds: squeaks, rattles and crinkles etc.
Just from looking at the pictures, I know which items I'd buy if I was in the Lamaze market: the Feel Me Fish, just looks so friendly and fun (he's the non-discounted £4.99 item, by the way); the Flip-Flop bug rattle is also very buggy and cute, and the Finding Nemo bath toy organiser is going to come in very handy - trust me, if you haven't got some sort of bath toy tidy...GET ONE!
You won't have to pay anything extra for delivery of your chosen Lamaze toys if you opt to collect them from your nearest House of Fraser store - you can collect the day after you order.
Thanks to andywedge at HUKD