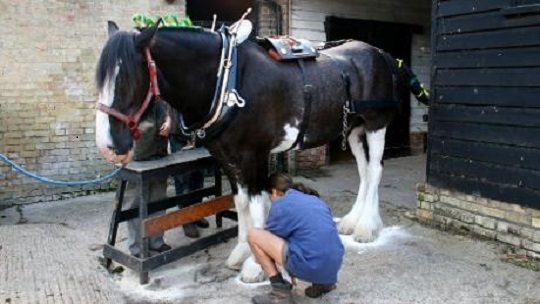 Owning a video camera doesn't mean you suddenly become brilliant at shooting home movies. Often the opposite is entirely true. There is camera shake, funny noises, blurred shots, a bit of a Blair Witch thing with random feet and noses, and the weather doesn't help either. So, we went and asked around for some ideas on how to capture fantastic videos while out with your family and both Panasonicand the National Trust replied…
The weather has been, let's face it, more than a little unpredictable lately. I would even go so far as to say that the weather, if likened to a mental state, has moved from strange to downright insane. So where can you go on a gloomy day?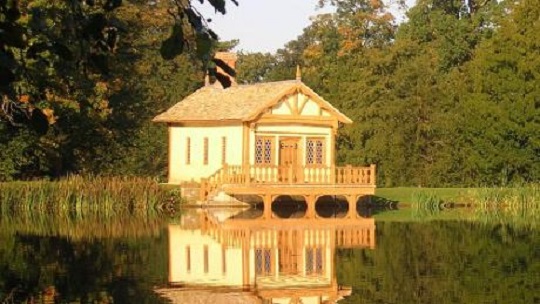 The National Trust recommends visiting Belton House in Lincolnshire where you can uncover the glitz and glamour of the 17th century. Kids can dress up in the Victorian themed activity room and if the weather improves, you can pop outside to the mega-sized adventure playground or visit the Discovery Centre in the Stableyard, complete with hands-on family activities.
Panasonic suggests that to take advantage of a gloomy day you should add in creative effects and filming modes. This is also pretty cool if you have to go on a long car journey. You can get the passengers to take turns filming things in the car, things out on the road and even places you stop along the way. You can then use features like timelapse to speed through this in your final video, creating a real sense of having travelled somewhere new and exciting.
Another great trick for shooting on days when the sky is so low you can tickle it, is to shoot in black and white mode. This will alleviate most of the gloom and add an otherworldly, old fashioned feeling to the film. You can even turn this but into a silent movie and get the kids to do utterly daft things, then add in subtitles later.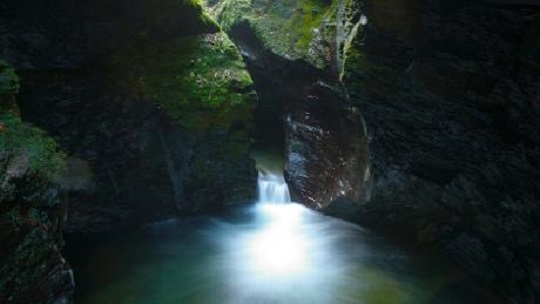 If you live nowhere near Lincolnshire, then the next National Trust spot on my list is Lydford Gorge in Devon. This is not entirely brilliant for kids when the weather is rubbish as the only dry spot is the bird hide and I've not met many kids who like to sit very still and watch birds. Although, that could just be the kids I know…
What's lovely about Lydford Gorge is that there is some utterly spectacular scenery that is worth taking in on a rain-free day. There is the White Lady Waterfall, Tunnel Falls, and you can even walk the plank over Devil's Cauldron. The kids will adore spotting butterflies, dragonflies and all sorts of wildlife.
If someone can't come with you on this adventure thanks to other commitments, why not use your camcorder to stream live images to them? This is such a lovely way of including family members that live on far flung continents as you can send images, in real time, to anyone who has an internet connection. If that isn't technology bringing people closer together, I don't know what is!
Dorset has a spot called Corfe Castle and it is here that Enid Blyton was inspired with her series on the Famous Five. And if you go there as a fan of her books, you will almost feel as if you've been swept back in time to some magical place with medieval toilets, murder holes, grisly dungeons and spooky ruins. It's awesome and you can appreciate this spot no matter what the weather.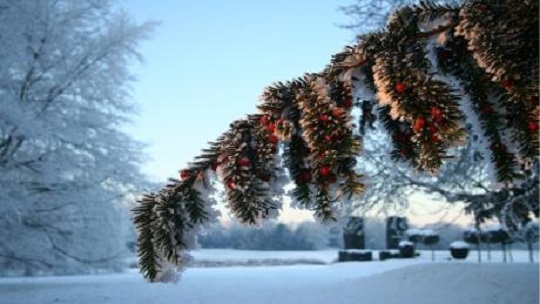 Panasonicgave us a gentle reminder about wonky horizons. This is a very common problem and can make your viewers a little sea sick when they get to watch the final movie. To avoid tilting about, make sure you keep the horizon steady or use a camcorder that has a Level Shot function. The latter automatically detects tilting and corrects it for you – a rather cool feature for those of us who have far too much fun to concentrate on silly things like the horizon.
And there you have it, some great ideas for filming in all sorts of weather conditions and for adding some zest to your family movies, as well as some lovely suggestions from the National Trust on where to go with your lovely camcorder. Have fun and may you always find sunny weather…