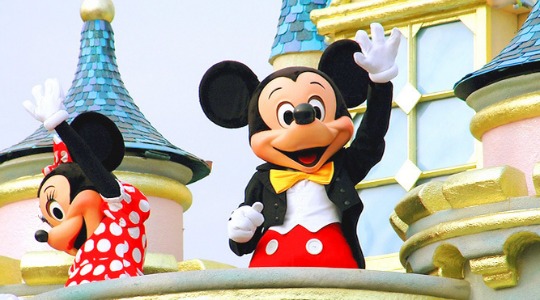 Who fancies a trip to Disneyland Paris? I couldn't find a trip that was cheap enough before, but now we've found this! Go Groopie have an offer with a trip that starts from just £119 per person, and it's brilliant value for money.
The basics of this deal is a 2 or 3 night stay in 4* accommodation, a one day pass to Disneyland Paris, and a choice of ferry or flights, and prices are based on a minimum of three sharing. Sounds great doesn't it! Here are the main details:
London departures from Luton, Stansted and London Gatwick airport
Regional departures from Bristol, Manchester and Birmingham
Ferry departures from Dover to Calais with one car
Includes accommodation at the 4* Residhome Val d'Europe Hotel
Valid for 2 Adults & 1 Child or 2 Adults & 2 Children
Prices and voucher codes are per person
Includes 1 Day Disneyland® Paris ticket per person
Hand luggage included
ATOL protected (ATOL ref: 6153)
You have one week left to get this offer before it expires, and it covers dates from July until December of this year. Prices do vary according to the month you choose, whether you choose ferry or flights, London or regional departures, and whether you choose the 2 or 3 night package.
You do need to check the availability for the dates you want before you buy the voucher, as some dates will get booked quickly, but there is a 14 day 'cooling off' period where you have a money back guarantee.
The hotel looks fab, especially for the price, and with all that you get in this offer I am really tempted by this one myself. That's why I'm late writing this - I got carried away looking at it for my own family!