Disney Frozen Friends Collection Gift Set £37.50 Preorder @ ASDA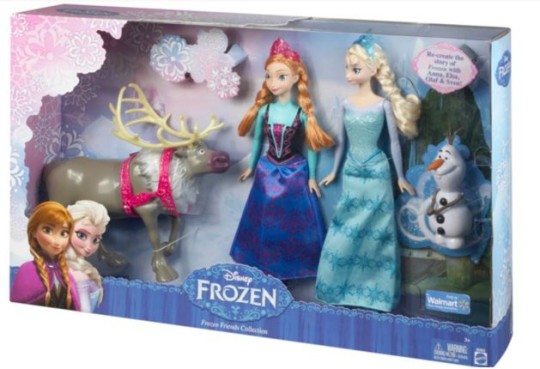 ASDA have a preorder for Disney's Frozen Friends Collection Gift Set for £37.50. If you wait till it's on the shelves, the four characters will cost you £50, so get in there now. Delivery adds  £2.95 to the total. 
Oh my goodness will the fury of Frozen ever end? My kids still run around singing "Here I stand and Here I'll Stay!" at the top of their lungs. It's vaguely cute, still.
Well, you can own Princess Anna and Queen Elsa, Reindeer Sven and Snowman Olaf if you order it now. Delivery will be delayed a few days - it should be dispatched on 13 May. If you don't preorder you can collect the gift set from Asda after the 25th of May for the full price.
The lovely dolls in this Disney Frozen dolls collection closely resemble the favorite characters from the movie. They each wear a pretty gown with a crown in a matching color.
Go on, you know your fan will love it.
Thanks to Jenny Cooc Cheung on our Facebook page!