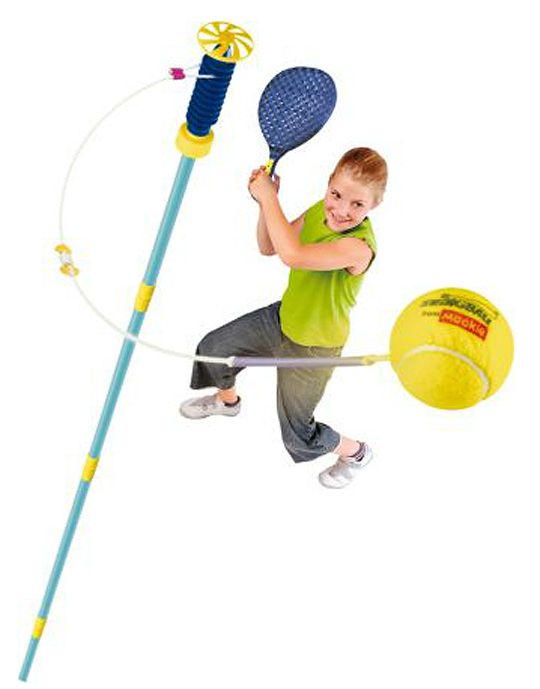 Argos are selling this Turbo Swingball set with a third off the original price - £11.29 as opposed to £16.99.
My enduring memories of swingball...?  I wasn't destined to be the next Maria Sharapova!  I hated playing swingball then, and you won't catch me playing swingball now.
The only upside of it, that I can see, is you don't have to go hunting for tennis balls in the bushes, or knocking on your neighbour's door to ask if you can have your balls back please.
I'm sure you all know how swingball works - the ball is attached to a metal pole, that you stab into the ground, and then you bash it round and round the pole with your opponent.  The pole is height adjustable and it comes with two bats...and obviously the ball, on the string.
You can arrange to collect your Turbo Swingball set from your local Argos store, or you can pay them a few extra pounds and they'll deliver it to you.
Thanks to RCUK at HUKD