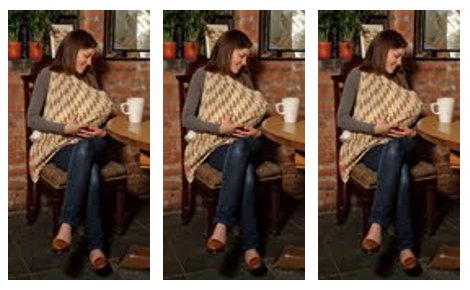 Mamascarf is an award winning breastfeeding scarf and the 'Retro Leaf' print cover is currently £18.15 with the code below, including postage.
Click here for discreet breastfeeding coverage
Discount code: KEIRA01
Discount: 10%
What its for: Retro Leaf feeding cover
Mamascarf is a breastfeeding cover that provides discretion and support for those uncomfortable with breastfeeding in public.
The Mamascarf design allows mum to see baby throughout the feed which is really useful. My first cover prevented any eye contact with my newborn, which made breastfeeding harder in the beginning. My second cover allowed eye contact, which made a huge difference, so I think that's a very important characteristic of a breastfeeding cover.
Another bonus of the Mamascarf is that you can wear anything and don't have to buy breastfeeding specific clothes. It also folds up really small, so fits in a pocket or your handbag.
For the baby, the fact that it's 100% cotton is a bonus as it makes it more breathable.
Mamascarf has been given "My Best Buy" status by I'm Pregnant magazine, "Mumsnet Best" status, a Bizzie Baby Gold award, a SMARTA 100 award and is a Practical Parenting award finalist.
While breastfeeding in public becomes more popular, many mums still feel uncomfortable, and this is a pretty good way to feed while you're getting used to it.