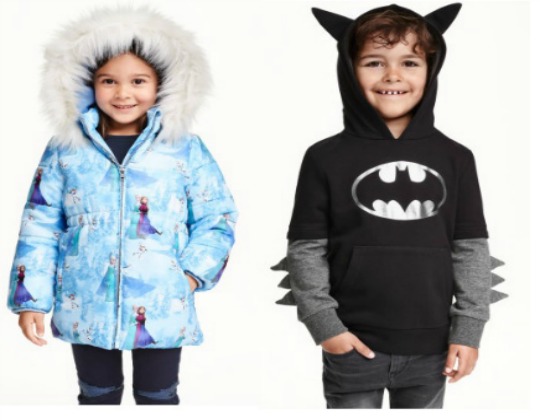 I always feel like H&M doesn't get bigged up enough. Their clothing is cheap, fashionable and better quality than most budget stores on the High Street. With four boys to buy for, I buy A LOT of kids clothes from them. Most of it even lasts to be handed down to the next sibling. Just now they are offering 10% off across the site, so you may even want to treat yourself to something nice. To get your discount just enter offer code 3146 at the checkout. It only works on full price items, but those are reasonably priced anyway, so with the 10%, they are even better!
When H&M release new lines in their Childrenswear section, you need to be fast because popular items sell out, never to be seen in stock again. They are pretty trendy and offer a variation on Next and Zara.
Here's what caught our eye: Sweatshirt with Print (Choice of three colours)* just £5.39, Long Sleeved Tops* only £2.69 and Dress and Leggings* only £8.99, All prices shown are when you use the code.
We are still waiting for H&M to launch a Click and Collect service, it's bound to happen soon, right? That means that home delivery is your only option at £3.90.