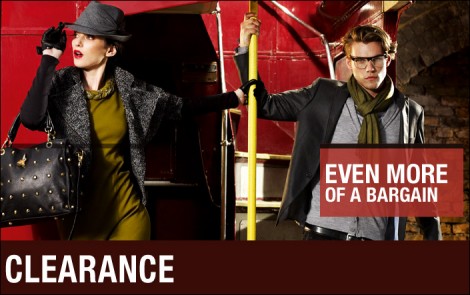 If you happen to need some clothing essentials, or just want to sort out some of your wardrobe, or just treat yourself to something shiny and new, then the TK Maxx Spring Clearance sale should be right up your street. With prices going as low as 80% off, this is going to be a goodie.
The TK Maxx Spring Clearance sale starts tomorrow morning so if you go and pootle around now, you could get some ideas as to what you want in advance. There will be jackets, knitwear, boots, accessories, shoes, fragrances and plenty more items included in the sale.
You can even enjoy the discounts in the home area of TK Maxx. This sale looks to be enormous fun, and shopping online is far more civilized than being crushed by bargain mad shoppers instore. Well, it is for me anyway.
Thanks to nicster08 at HUKD!