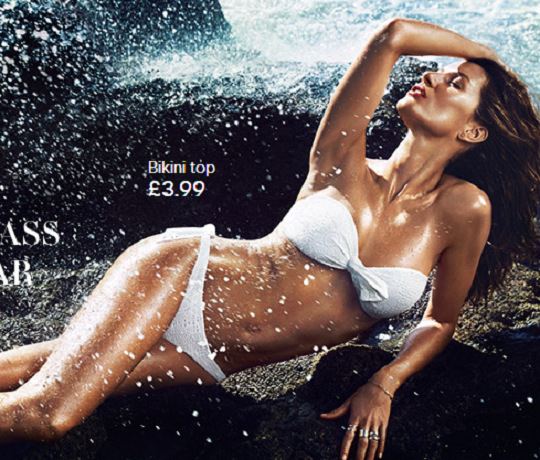 Two codes working at H&M right now, the £5 code 1304 H&M voucher codeand free delivery code 1693. With the minimum £6 spend requirement, this will be good enough for loads of you to grab some new clothes for you and your family at £5 off £11 and free delivery. HOWEVER, this is a way to get round this minimum spend and means you can order ANY item for £5.99 on H&M for 99p/£1 delivered. There are a few ways to do this.
Firstly you put in the £5 code. A message will pop up in another window saying that the total is too low (must be £6+)  Click this box. Immediately after the box disappears, press escape and it should show the £5 discount has been applied. Then enter the 1693 code and again when the pop-up appears, close it and quickly press escape and that too should show as applied. Finally enter your card details and complete purchase.
Or you can add your chosen item to your basket along with something you don't want. Sounds mad I know. Complete your order, adding both codes (H&M allow a maximum of 2 codes per order) then checkout and pay. If you're new to H&M, make sure you change the payment option to "card" as it automatically defaults to "invoice in parcel". There is a small charge for this and it doesn't suit most people, so something to be aware of. After your order has been confirmed, go into your account history, "view all pending order" then "edit", delete the unwanted item and save.
There are a couple of things to be aware of. Using both codes and being above the £6 threshold means your items will almost certainly be delivered. Using the glitch it's 50/50, so it's really up to you, how much you want the items and the chance you're willing to take. Code 1304 will only work once on your account until that order has been fully despatched.
Still uncertain? Pop any questions below and I'll do my very best to answer them!
Thanks to reindeer333 at HUKD!