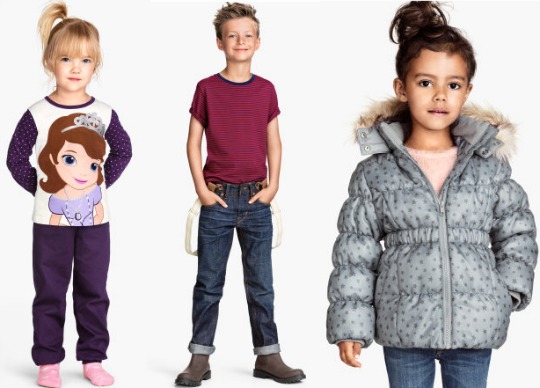 When I checked my emails this morning I couldn't have been more excited when I saw that the H&M sale has started. Of course I just had to check it out for all of you lovely folk out there, and I can tell you that it is AMAZING. Items start from just £2, and there's tops, bottoms, dresses, outerwear, shoes, slippers and much more. If you have missed out on a Next sale VIP slot, then get over to H&M and see what bargains for the kids you can pick up.
Here's my top finds for girls: This Padded Jacket* was £17.99 and is now only £9. It is available in two different colours and looks nice and cosy for the cold January we have been promised. These Fake Fur Boot Slippers* at £2, are such a great buy and I doubt you'd be able to find this cheap anywhere else.
And for the boys: I LOVE these Relaxed Jeans*and they come with braces. They are so cool and have been reduced to just £10. These Fleece Jackets*come in a choice of two colours and are only £4 each.
The selection is tremendous so go have a look. Delivery costs £3.90 and can be a bit slow, so be aware of that.