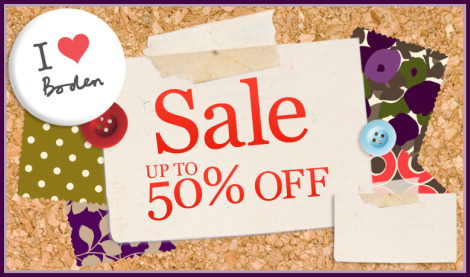 Ok, now I'll admit that 'bargain prices' isn't the first phrase that springs to mind at the mention of Boden, the online clothing store. But that's exactly why I love their sale, because it's a blink-and-you'll-miss-it chance to snaffle some really lovely items at unusually reduced prices.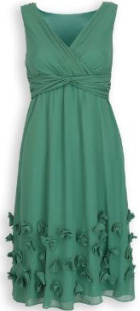 If there's a lady in your life I can almost promise you she'll be swept off her feet if you decide to spoil her with, oh I don't know, perhaps this gorgeous flutter hem dress.
Apparently the flattering silk ruching gives it a floaty feeling, and the little fluttery detail on the hem lifts the skirt as well as the spirits.
At £79 instead of £125 it's not going to break the bank but it might just help you break a heart.
If you do decide to treat someone special to this flirty little number why not add something like this cute cluster ring to your surprise gift, down to £14 from £22. With this kind of present-giving you just might get the girl.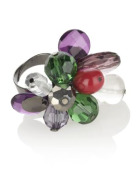 There are loads of items in the sale for men, women, girls, boys and babies, and if you splurge in the sale you can alleviate a little of the guilt with the knowledge that Boden trades ethically, and is committed to producing greener catalogues and making sure that the good they do for your wardrobe won't do bad things to the environment.