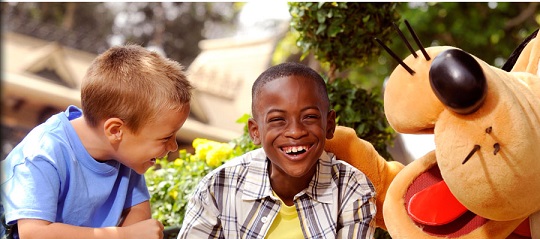 So I didn't know this, but Walt Disney Travel is actually a thing and you can go to their site and book excursions to the Disneyland's all over the world. They have special offers and deals under their Disney Deals section so you can pick a holiday to match your budget.
So you can do the Stay, Play & Save deal where you can book Disney Hotel and Ticket packages from just £35 per person per night but you need to book before 03 December. Then there is the Great Disney Ticket Offer from £21 per day for 2014 arrivals and you get a 10% Disney Store discount to spend online, terms and conditions apply of course.
Then there is the Set Sail deal where you can blend a stay at Walt Disney World Resort in Florida with a Disney Cruise to the Bahamas or the Caribbean (wow) and you can pay from £11 per night per person at Clarion Inn Lake Buena Vista too.