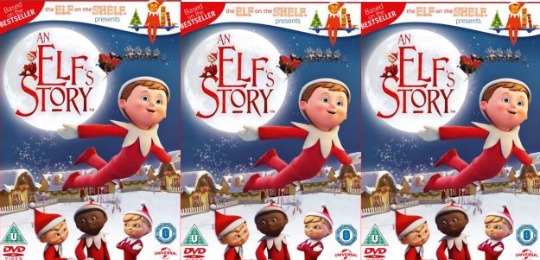 The Elf on the Shelf is one of the most requested items that we get on PlayPennies. If the whole Elf moving around your house, freaks you way too much, then you might like this. Argos have The Elf on the Shelf presents An Elf Story DVD for just £2.99. Plus you get FREE delivery.
This is such a good buy for those rainy days leading up to Christmas. I love sitting watching festive cartoons and films with my children, it really gets you in the spirit.
It would also make a really cheap but fantastic stocking filler. The Elf on the Shelf was virtually unheard of until recent years, and it has really took off. I don't know if this DVD follows the Elf on the Shelf story but it has been created by the same people who brought you the Christmas tale and toy.
An Elf Story only lasts approximately 23 minutes, which makes it ideal for little people who cannot sit still. This would be ace for Christmas Eve viewing as it would really get the kids excited!
Order yours now from Argos to benefit from FREE delivery!