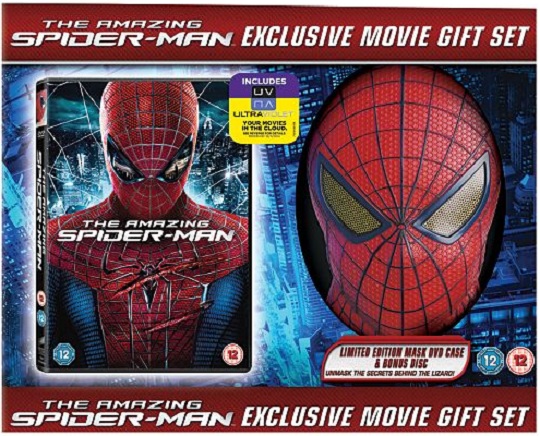 The Amazing Spiderman Movie Gift Set is an Asda exclusive DVD boxset and is available on pre order for only £12.97. The boxset includes The Amazing Spiderman DVD, a limited edition Mask DVD Case and a bonus DVD, Enter The Lizard.
This boxset will make a great Christmas gift for any Spiderman fan. The set includes the movie "The Amazing Spiderman" in which teenage social outcast Peter (Andrew Garfield) spends his days trying to unravel the mystery of his past and win the heart of his high school crush, Gwen Stacy (Emma Stone). A mysterious briefcase belonging to his father, who abandoned him when he was a child, leads Peter to his dad's former partner, Dr. Connors. The discovery of his father's secret will ultimately shape his destiny of becoming "Spiderman" and bring him face to face with Connors' villainous alter ego, the Lizard.
Which brings us to the bonus DVD in the boxset, "Enter The Lizard". This is an in-depth look at the Lizard, Spiderman's legendary nemesis and the cutting edge technology used to bring him to the big screen for the first time.
This boxset is a must have for all Spiderman fans!