Zavvi.com - New Stuff, Cheaper Prices!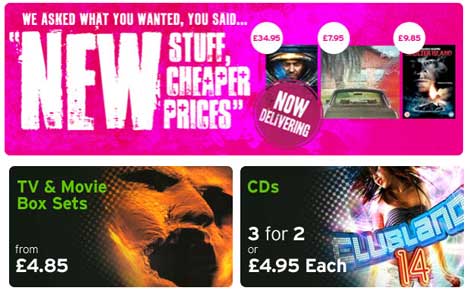 So there I was merrily writing up a deal all about another online entertainment retailer, when an email from Zavvi arrived bragging about 'New Stuff' and 'Cheaper Prices'.  Cheaper prices! Now that's what I like to hear! So I had to stop and take a look.
I remember when CDs cost a fortune, when DVDs cost even more and MP3s weren't even part of our vocabulary! Well times have changed and prices for all these things are almost at rock bottom, especially if you buy them from Zavvi.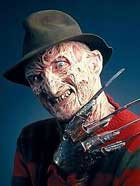 The other day my daughter asked me if I'd seen any of the Nightmare on Elm Street movies. I'm not sure she was glad she asked in the end because what followed was a very animated explanation which kicked off with, "YEAH! They were DEAD scary! People were too scared to shut their eyes and go to sleep! It was MAD!"
And they were/ARE scary! Zavvi have the Nightmare on Elm Street DVD box set with all seven movies on offer for £9.95, reduced from £39.29, and on the one hand I'm very tempted but on the other...I've got used to sleeping at night again! Not only that, if the Teenagers watched them and said they weren't as scary as I'd said, I'd be a bit miffed!

I bought Michael Jackson's 'This Is It' a couple of months ago for £13 and thought I'd bagged a bargain, Zavvi have it for £4.94.  Note to self - ALWAYS check Zavvi first!
There are LOTS of bargains to be had at Zavvi and even the releases which are 'Coming SOON!' (you have to say that in the style of the movie voice-over guy) are nicely priced.
There's no delivery to pay on orders within the UK either.  HURRAH!