Biography Book Deals @ The Book People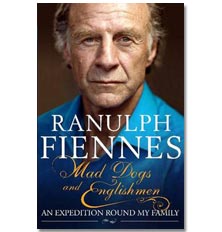 HURRAH! My kids have gone back to school (my condolensces if you've still got some summer holiday days to go!) and perhaps I'll be able to sneak in a few pages of a book, here and there, during the days now that they're quiet again.
It's amazing how kids can make 'noise' even when they're being quiet! The teenagers ran out of the house at 8am this morning and there is a wonderful sense of calm pervading the entire house at the moment.
I love reading and I particularly enjoy biographies, but I'm finding it increasingly impossible to read more than a token three lines at night. So I think I'm going to swap working at my computer whilst eating lunch for reading a good book over lunch instead!
I'm not interested in all biographies - I couldn't give a rat's whatever about Coleen Nolan's umpteen life stories (you might be interested though) - but Sir Ranulph Fiennes...NOW we're talking! He'd be one of the people I'd invite to my perfect dinner party where I could choose eight guests, famous or not, from the present or past.
I saw Chris Evans being interviewed on TV a little while back and his book 'It's Not What You Think' has been on my reading wish list ever since.
All of these books have had their RRP discounted by some fairly hefty amounts; I'm sure there's a biography here that you will want to treat yourself to and get absorbed in (it can't be about the kids ALL the time!).
Happy reading!