Clarks Black School Shoes £15/£16 @ John Lewis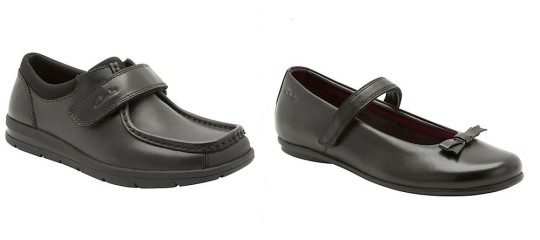 John Lewis have girls and boys black school shoes for £15 or £16, down from double that, and reduced to clear. Delivery will cost you £3, or you can have them delivered to your local Waitrose (or John Lewis) and pick them up for free.
Kids grow through their clothes so quickly in the early years, honestly. I hate spending a fortune on good things they can't wear a few months down the line. That said, growing feet need support, so good shoes are imperative.
These girls and boys shoes are available in sizes 7 to 9.5 for girls and 13 to 2.5 for boys.
Once you have length and width measurements, you can quickly find your child's correct shoe size by entering them into the  Clarks' calculator. The size indicated should be used as a guide and the fit of shoes purchased online should always be doubled checked.
Oh, and, for what it's worth, you get free stickers with the Daisy Meadow shoes too.