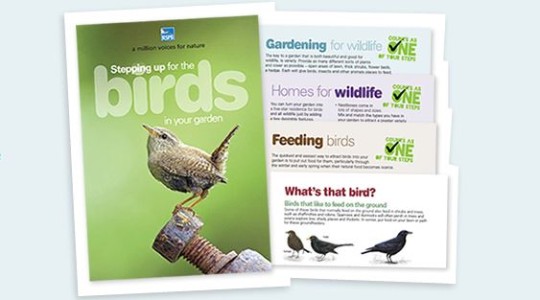 The RSPB are giving away a free bird watching book called Stepping Up For The Birds In Your Garden to help you learn the "secrets to creating the ideal wildlife habitat".
If you have been sitting outdoors the last few days wondering either what the birds in your garden are, or how to attract more this is the booklet for you.
I actually saw this a few days ago and ordered one so I could tel you if it was any good and I'm quite pleased with it!
The book contains information on feeding wild birds, and the different types of seeds that will attract different birds, how and when to feed them and how to garden in a way that benefits wild life, as well as creating habitats for wild life.
There are also a few pages on the kind of wild life you'll find in your garden, basically a bird guide. I am sure these would be brilliant for a 'nature treasure hunt' for the kids over the summer months.