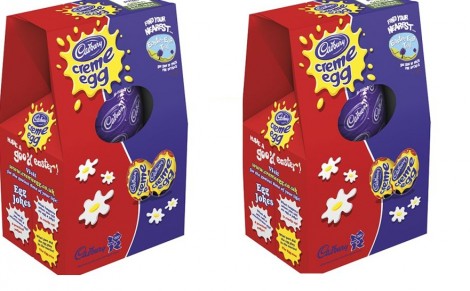 This is an utterly delicious deal for Easter, really it is. Sainsburys are selling their medium range of Easter eggs for £2.50 but the best part is that if you buy one you get TWO free. Yes, you read that right. It isn't a typo. You buy one and get two free. This is one hot Easter deal.
If you haven't gone out and bought your Easter eggs yet, then this is your moment to shine. You can literally stock up on enough Easter eggs to man an army or a mass expedition to the North Pole for less than £20. This buy one and get two free deal is a little bit on the awesome side.
This isn't, obviously, great for your weight.  I have very little self control when it comes to chocolate and this is the kind of thing that has me sneaking into the kitchen late at night to quickly nibble on the edge of an Easter egg.
Thanks to sussexguy at HUKD!