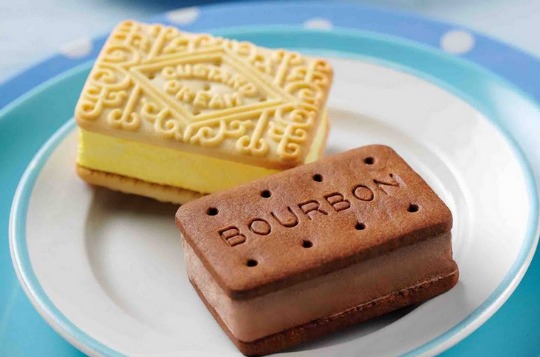 Fancy a Bourbon? If there are two things in life that make a crap day good, it's biscuits and ice cream. I seriously couldn't get through life without them. Imagine if some clever person merged them together and made biscuit ice-creams. Well, some fantastic person has, and Asda are now selling Bourbon, Custard Cream and Jaffa Cake Ice Creams. Get me to an Asda store NOW!
I reckon these are going to be VERY popular once people realise they are out now.  Don't get me wrong, I am quite partial to a Magnum but they will not be getting bought for a wee while as I will be trying out all three of these.
These Bourbon, Custard Cream and Jaffa Cake Ice Creams are priced at just £2 a box. You get six in the Bourbon and Custard Cream ones and TEN in the Jaffa Cakes.
I am quite surprised at the amount of calories in them too. For a treat, these are on par with some diet ice-creams, varying between 88kcals and 119kcals.
You should start seeing these in your local Asda very soon and if you can't check online as they are now available.