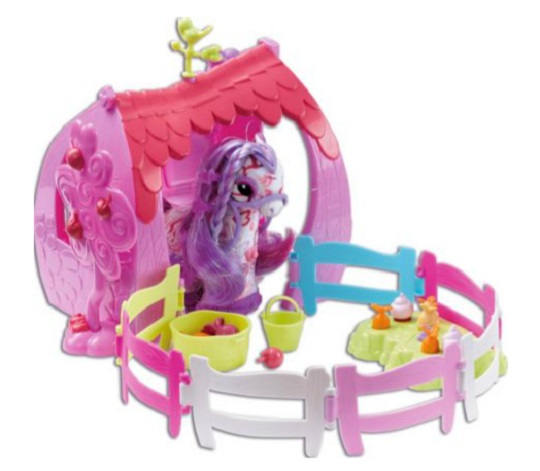 Save more than £6.00 on the Zhu Zhu Pets Ponies Pink Gable Stable from Argos. The adorable Zhu Zhu pet pony and stable set was £14.99 but Argos has reduced it to a lovely £8.17, hurry and get it while it's still on sale!
The Pink Gable Stable is a charming place for Zhu Zhu Pets Ponies to play. Kids can build their own corral with the connectable fences and watch their pony prance and spin. These ponies move, whinny, and make galloping sounds, so cool! The kids will love brushing their hair and primping them for the show ring. Zhu Zhu Ponies love to have their manes styled and groomed.
The Pink Gable Stable set contains pony hair accessories and a harness. There's one pony in the set but there are six Zhu Zhu ponies to collect so the kids can fill up their stables as they go. The set is suitable for kids over the age of four years old.
Gallop off with a good deal from Argos!