Wooden Garage Playset For £25.00 @ Asda Direct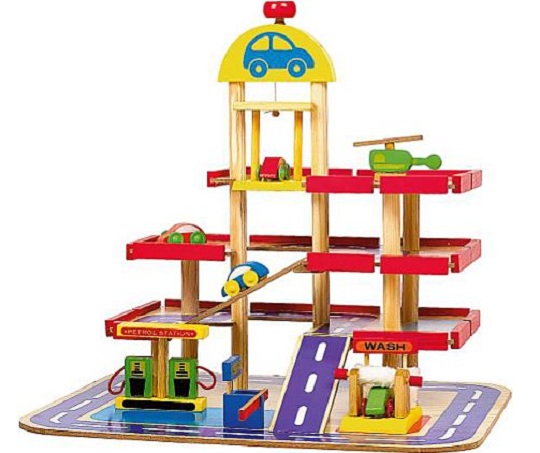 Save £14.97 on the Wooden Garage Playset from Asda Direct that has been marked down from £39.97 to £25.00. This super Christmas gift will be a huge hit this year as your children zoom their cars around the garage.
This Wooden Garage has plenty of space for your little one's car collection and you may even be able to convince them to stop using your couch as a race track. There are many fun features including a Car Wash, Petrol Station, Helipad and a Ticket Booth. Best of all, it comes with 4 vehicles so this set is all your child will need for hours of fun.
The Wooden Garage features fun interactive elements too. The elevator allows your child to move cars to different levels, and then drive them down the ramps to the ground level. They can fill up the car with petrol at the fuel pumps or drive through the car wash. This will definitely keep them busy for hours while improving hand-eye coordination. The set is 50cm x 40cm x 46.5cm when assembled.