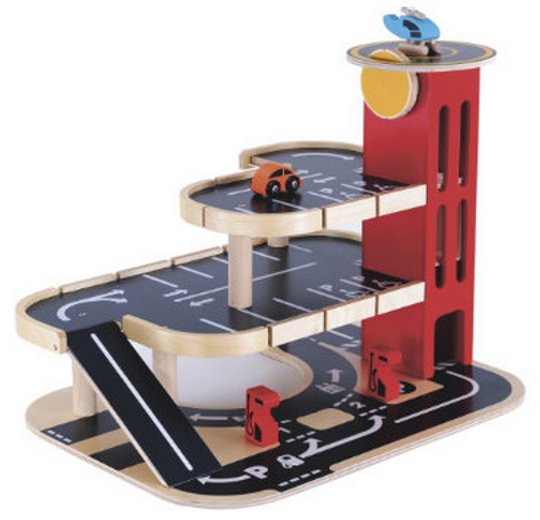 I think this may just be the super-duper-mega-delux of wooden garages, and it's reduced from £50 to £30 and with the code CROCODILE you can take off another £6, reducing it to £24 – less than half it's original price.
This is really a very nice wooden garage. It is sleek and kind of awesome looking, what with road marks and booms and rather funky futuristic looking car and a chopper.
I has a lift, as most do, and ramps, again as most do, but it also has fuel pumps, and a snazzy heli-pad. It has a one way system, fully marked out and both disabled and fuel markings, making it rather realistic looking (although I don't know too many UK parking garages with fuel pumps included, I must admit!)
Apparently this garage is as sturdy as it looks and offers open ended play. Delivery is also free at the moment.
Thanks to pinkprincess791