Wooden Dolls House Furniture Set was £15, now £7.50 IN STORE ONLY @ Asda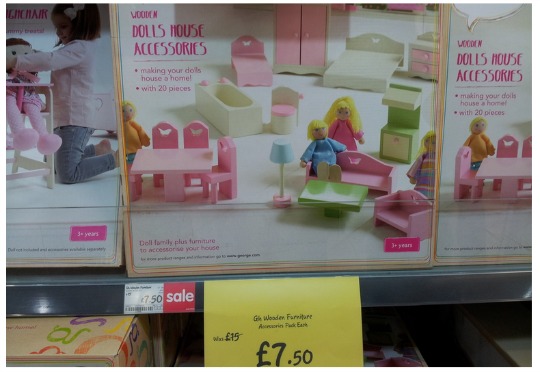 This in something I saw this morning out shopping, and I'm sharing in the hope that some of you will be able to grab one. The Asda Wooden Dolls House Furniture Set is still selling for £15 online, but this morning I saw them for sale in store at Asda for just £7.50. I have no idea why they were reduced, but this is a brilliant price as they were already good value at £15 a set.
Although this is the price in store only here is the link if you want to see what's included:
Please don't make a special trip, as I have no idea how many stores have reduced these, but it's worth keeping an eye out for them when you are in store. This was in an Asda Living store (Oldham), rather than an Asda Supermarket so they do have a larger selection of toys there.
If anyone else finds them please let us know and we will pass on the information.