Wonderland Magical Garden £20 @ Mothercare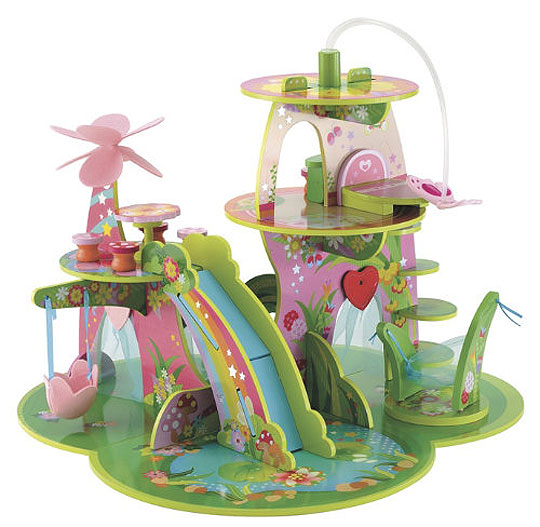 Mothercare are selling this Wonderland Magical Garden for £20, rather than £40, until 25 February.
Well here's something I've not seen before - I'm a little bit behind with my fairy play things knowledge: my 17-year-old daughter isn't into that sort of thing any more, strangely enough, and as for almost seven-year-old Edward is more into Bewilderwood stories than girly fairy things.
If you've got a little girly-girl then the Wonderland Magical Garden will definitely appeal to them: there's a flower table for the fairies to sit at, on toadstool stools, a slide they can slide down and a hammock for relaxing in at the end of a hard fairy day.
The Wonderland Magical Garden is made from wood (hurrah, I like wooden toys) and is going to be just great for imaginative play - the only downside is there aren't any fairies included, you're going to have to buy those separately, sorry about that.
Collection from your local Mothercare store is free, or you can choose the home delivery option which will cost you an additional £2.95.
Thanks to andywedge at HUKD