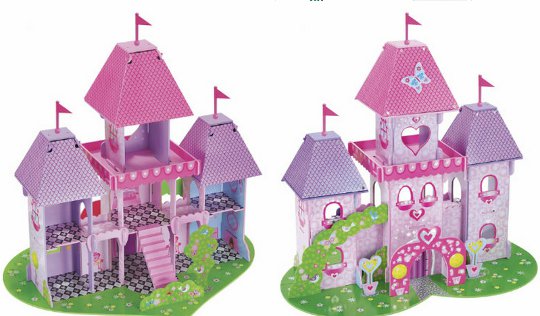 There's a huge discount on the Wonderland Castle at ELC, where they're selling it for £35 instead of £85! A £50 saving! Fabulous.
The Wonderland Castle has three towers, a royal balcony and is surrounded by a garden. It's the perfect setting for a child to create magical fairy stories, full of princesses, fairies, magical animals and whatever they like! There is pretty detail on all the walls and floors of the Wonderland Palace to give it a fairytale feel, and lots of space to play with friends too.
The Wonderland Castle is a wooden castle with a garden base. It has two storeys, and a three-storey tower. Toys and furnishings are sold separately.
The Castle is 78 cm high x width 88cm x depth 64cm, and has 30 screws for self assembly and you'll need your own screwdriver.