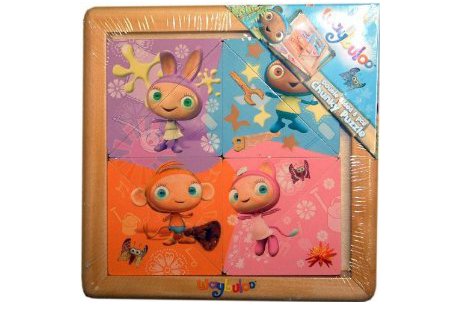 Amazon are selling this rather cute Waybuloo Chunky 8-Piece Wooden Puzzle for £1.99 instead of £9.99
I adore puzzles, I used to do them all the time as a kid; if I had the time I'd sit down and lose myself in a good 1000 piece one now - but I don't, so I can't.
Instead I do puzzles with my youngest, ok so they're not very taxing on the adult brain but you know...the satisfaction of putting in that final piece is still the same.
Puzzles are fantastic for developing all sorts of skills such as: pattern recognition, patience, order and logic along with the fine motor skills required to piece them everything together.
This Waybuloo puzzle is wooden (I have a real weakness for wooden toys) and is made up of eight chunky pieces, making it ideal for little hands to get to grips with.
It would make a lovely little 'just because' pressie or even buy a couple to keep in the emergency present draw - it's always handy to have something stashed away for those birthdays that COMPLETELY slipped your mind!
All the usual free delivery malarky applies, all you have to do is wait for it to arrive in a few days.
Happy puzzling!